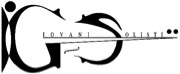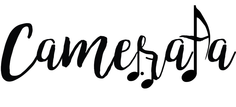 Audition Information
The
West Hartford Camerata
and
I Giovani Solisti
are chamber orchestras comprised of advanced string players from Conard and Hall High Schools in West Hartford, CT. Members are selected by audition, and they perform a wide range of challenging music from the string orchestra repertory.
Camerata Director:
Andrew Hopko
Rehearsals: 6:30-9:00pm, Thursdays
Members of the West Hartford Camerata are leaders in their other school ensembles, and serve as role models to other students in the orchestra program. Membership in Camerata is contingent on being a member in good standing of either the Hall Concert Orchestra, the Conard Concert Orchestra, or the Conard Philharmonia.
There are limited openings for all string instruments for the 2018-2019 school year.
Solisti
Director
: Emmett Drake
Rehearsals
: 6:30-9:00pm, Thursdays
In addition to evening rehearsals, Solisti is an honors-level class that meets during the day. Members of I Giovani Solisti are expected to not only perform at a high level musically, but they are also expected to meet the highest standards of citizenship and leadership in their music and school communities. Being a member of Solisti is a major commitment. The orchestra travels to Europe once every two or three years, and they have many performances and community service engagements.
Projected openings for 2018-2019
: (Note: these are just estimates, and numbers may change based on the needs of the group)
Violin: 5-7 openings
Viola: 2-3 openings
Cello: 1-3 openings
Bass: 1-2 openings
Audition Process
To be considered for Solisti or Camerata, students must audition on one of the days listed below. Auditions are
by appointment
. Students can audition on any day, it doesn't matter which school they will be attending next year.
Thursday, January 25, 3:15pm- 6:00pm at CONARD HS
Friday, January 26, 3:15pm- 6:30pm at HALL HS
Monday, January 29, 3:15pm- 4:30pm at HALL HS (If needed, once Thursday and Friday are full)
It is one audition for Solisti and Camerata. Auditions will consist of the following components:
Prepared three octave scale of the student's choice.
Prepared solo of the student's choice.
Orchestral excerpt (click here for excerpts)

Excerpt only required if the student wishes to be considered for Solisti.

Sight-Reading
Sign up for an audition by visiting
www.solisti.us/audition-sign-up
Guide to choosing solo repertoire:
Students should play a piece that they know well, a piece that represents their musical abilities in the best possible way. It is in the student's best interest to perform a slightly less difficult piece well, rather than a more difficult piece that isn't quite ready for performance.
These pieces listed are for reference only, to give you and your teacher a general idea as to the minimum level that students recently accepted to the groups are playing. There are no required pieces for these auditions, and playing these specific pieces will have no impact on a student's acceptance.
Violin:
Camerata:
Concerto in A Minor, (any movement) Vivaldi
Solisti:
Allegro, Fiocco

Viola:
Camerata:
Concerto in G Major, 2nd or 4th Movement, Telemann
Solisti:
Prelude from Suite No. 1 in G Major, J.S. Bach

Cello:
Camerata:
Sonata in C Major, Breval (Allegro)
Solisti:
Sonata in G Minor, Eccles (2nd Movement)

Bass:
Camerata:
Sonata in E minor, Vivaldi (2nd movement)
Solisti
: Sonata in G Minor, Marcello (1st and 2nd movement)